---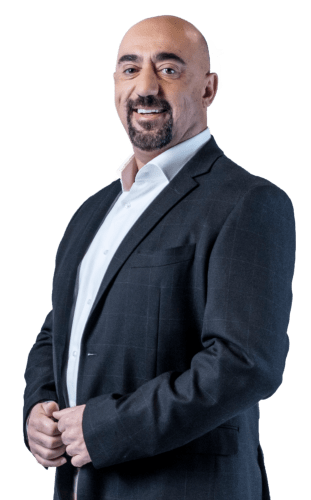 ---
---
2007-2010 - University of Southampton - Southampton, UK
Ph.D., Electronics and Computer Science department
Information: Signals, Images, Systems.
Worked on Optimization of NP-Complete problems.
1998-1999 - The Ohio State University - Columbus, Ohio
M.S., Electrical Engineering
Emphasis on Communications and Signal Processing
GPA 3.22 points out of possible 4.
1992-1996 - Christian Brothers University- Memphis, TN. USA
B.S., Electrical Engineering
Graduated Magna Cum Laude with a GPA of 3.57 out of possible 4.
Major GPA 3.91 points out of possible 4.
---
---
1996 to date - Assistant Professor at College of Technological Studies. Public Authority for Applied Education and Training - Kuwait
1996 - Ministry of Information. News Engineering Department - Kuwait
Maintenance of computers and electronic media systems.
Resolving disputes between the ministry of information and companies with outstanding or incomplete delivery of tasks or systems.
---
---
Positions Projects and Experience
Currently (2016 - ) works as a consultant to Kuwait Foundation for Science Advancement (KFAS): Developing and enhancing digital science content reach for KFAS – part time.
Head of Promotions Committee at the College of Technological Studies. Assessing applications for promotion by colleague. Making decisions on possible promotions.
Deep Learning and Deep Belief Networks: Machine Learning using Artificial Neural Networks. Worked on Restricted Boltzmann Machines and Convolutional Neural Networks.
Sciware Podcast: Developed a high-quality informative audio podcast (digital media) delivering well prepared and accurate scientific information for the purpose of educating the public. The podcast has tens of thousands of listeners from all around the world, and is constantly growing in number (top countries are SA, USA, Kuwait, Egypt, Algeria, Morocco, UAE, Iraq, UK, Oman, Jordan, and Bahrain).
Writer of Science articles for Al-Jazeera Science and Technology.
Head of the course scheduling committee at the College of Technological Studies. Organizing, planning schedules and arbitrating between more than 90 instructors through gathering requests preparing schedules and resolving conflicts between people. I also developed a database system for the automation of scheduling.
Ticketing system consultation and development for Makasib Company. The task involved producing a vision, strategic planning and developing of a marketing system for managing Hala Febraier (February). Worked with a team of investors to enhance gift ticketing system that ties shops, consumers and sponsors.
E-Government Evaluation Committee: Worked as a consultant-member in a large team for evaluating Kuwait e-government tender proposals for Kuwait's e-government electronic portal.
Electronic Engineering Society Supervisor at the College of Technological Studies: Supervising and guiding students into being inventive and creative. Providing them with guidance achieved through personal experience of leadership.
Kuwait International Inventions Exhibition Judge: Served as one of the judges evaluating inventions in the International Inventions Exhibition in Kuwait, 2011-2014.
Head of the Social Committee: Worked as the head of the social committee at the Collage of Technological Studies organizing social activities and public lectures.
Consulting for the HR system for the College of Technological Studies. Consulted, prepared, planned and developed an HR system that is currently used to manage the information for the entire staff the College of Technological Studies.
Consulting for the Gulf Custodian Company (GCC): providing consultation on webpage, database development and security for the GCC, working with different teams having diverse goals and requirements. GCC is a service provider of custody, administration and registry services to funds and investment portfolios.
Chaired and directed the Ph.D. Student conference at the University of Southampton, Uk, 2008.
Ithra'a iBroadcast Competition. Held in the Kingdom of Saudi Arabia, Aramco, 2014
Chair of promotion committee.  At the college of Technological Studies 2016.
---
---
Positions Projects and Experience
Puzzle book in the Arabic language, "For the Intelligent Only," 1997.
Qasem M., Du X. and Ahalt S., "Efficient Code Book Search for Vector Quantization: Exploiting Inherent Codebook Structure." Proc. SPIE Vol. 3716, p. 149-154, Visual Information Processing VIII.
Du Xun, Ma Junshiui, Qasem M. and Ahalt S.C., "Eigen-indexing in Satellite Recognition" Proc. SPIE Vol. 3718, Automatic Target Recognition IX.
N. J. Ahmed, H. K. Ebraheem, M. Q. Qasem, "Global Asymptotic Stability for Systems with Friction and Input Backlash" Intelligent Control, 2005. Proceedings of the 2005 IEEE International Symposium on, Mediterranean Conference on Control and Automation.
Qasem M. and Prugel-Bennett A., "Complexity of Max-SAT using stochastic algorithms" GECCO '08: Proceedings of the 10th annual conference on Genetic and evolutionary computation. p. 615-616.
Qasem A. and Prugel-Bennett A., "Improving Performance in Combinatorial Optimisation Using Averaging and Clustering" EvoCOP '09: Evolutionary Computation in Combinatorial Optimization. v 5482/2009. p. 180-191.
Al-Sumait, J., Qasem, M., Sykulski, J. K. and Al-Othman, A. K. (2010) An improved Pattern Search based algorithm to solve the Dynamic Economic Dispatch problem with valve-point effect. Energy Conversion and Management, 51 . pp. 2062-2067.
Qasem, M., Prugel-Bennett, A.: (2010) Learning the large-scale structure of the max-sat landscape using populations. IEEE Transactions on Evolutionary Computations, 14 (4). pp. 518-529. Computation.
Qasem, M. (2010) Clustering Solutions: A Novel Approach to Solving NP-Complete Problems. PhD thesis, University of Southampton.
Nizar J. Ahmad, Ebraheem K. Sultan, Mohammed Q. Qasem, Hameed K. Ebraheem, Jasem M. Alostad Adaptive Control for a Class of Systems with Output Deadzone Nonlinearity, Intelligent Control and Automation, 6(11):215-228 · November 2015.
Qasem, Mohamed. Things You Cannot Imagine. 2st ed. Kuwait: Nova Plus for Publishing and Distributing, 2016. Print in Arabic. Popular Science Book.
Qasem, Mohamed. Things You Cannot Imagine. 1st ed. Ministry of Education in the United Arab Emirates, Printed for 12th Grade 2017. Printed in Arabic.
---
---
As a science popularizer, I have delivered several public lectures on science. My goal is to reintroduce science to the younger generation inviting to learn, enjoy and think critically about the latest scientific topics. In addition to my Sciware podcast, I have lectured on science at different schools and organizations.
Topic
Location
What Reading has Taught me About the Inattention to the Violin Player

Faculty of Medicine at Kuwait University, Kuwait.
Naser Abdul-Mohsen Al-Saeed Highs School, Kuwait.

The Rising Conflict between the Human Mind and Artificial Intelligence

College of Technological Studies, PAAET, Kuwait.
Ramlah Om Al-Munineen School, Kuwait.
Dewan Al-Rai Alwatani, Kuwait.

From the Enlightening to the Dark Universe

Women Cultural Social & Society, Kuwait.

Errors in Critical Thinking

Women Cultural Social & Society, Kuwait.
Palestine High School, Kuwait.

Multiverse and Many Worlds

Women Cultural Social & Society, Kuwait

Amazing Biomedical Engineering Advances for the Next Generation

Military Hospital, Conference on Biomedical Engineering, Kuwait

The Physics of Interstellar

Hikma Group, Kuwait.
Women Cultural Social & Society, Kuwait.

The Industrial Revolution 4.0

Heading Global, PAAET, Kuwait (2016).

When Computers Dream

College of Technology Dammam, KSA.
Takween, Kuwait (2016).

My experience in science communications in the Arab world

Saudi Society in Southampton, UK (2017).

Deep Learning

McLaren Applied Technologies, London, UK (2017)

Artificial Intelligence: Artificial Neural Networks and Deep Learning

Imam Abdulrahman bin Faisal, Dammam, KSA

A Dialog on Science

Sheikh Jaber Al-Ahmed Cultural Center, Kuwait.
---
---
Member of Tau Beta Pi (engineering honor society), 1995 in The United States of America.
President of IEEE Student Chapter (Institute of Electrical and Electronic Engineers), 1994-1995 in the United States of America. Leadership activities participating in conference with fellow students initiating and teaching C language and UNIX seminars.
---
---
Worldwide gold medal in computer programming obtained in 1987 in the International Science Fair in Quebec Canada.
First place award in IEEE Southeastern Conference Core War competition in 1994 in The United States of America.
Third place award in IEEE Southeastern Conference Cybergames competition in 1995 in The United States of America.
Five certificates of Academic Merit from the Embassy of State of Kuwait for maintaining a semester GPA of 3.5 or above in the years 1993 through 1995.
Dean's Honor List 1994-1995 at Christian Brothers University.
Outstanding IEEE Leadership Award 1994-1995 (the first to ever be awarded at Christian Brothers University) in The United States of America.
Member Tau Beta Pi, 1995 in The United States of America.
---
---
Programming with Matlab, C, C++, Visual BASIC, FORTRAN, Visual Basic .NET, MySQL, MS ACCESS, MS SQL, php, PERL, ASP, ASP .NET, Java, Java Scripting and HTML.
Operating Systems: UNIX, VAX/VMS, Windows XP, Windows Vista and Windows 7.
Applications: Microsoft Word, Excel, Power Point and Publisher, Mathcad, Corel Draw, Corel Xara, and others.
Internet Skills such as Java, Java Scripting, php, ASP, XML, HTML, and business webpage development.
---
---
Personal and Professional Websites